Mark Manders (1968, Volkel, NL) 'Iron Figure', Park Fort Liezele.
In Puurs, a village located between Antwerp and Brussels, a special exhibition can be admired in the open air until 28 February, with work by Kendell Geers (rodolphe janssen) Ann Veronica Janssens, Mark Manders (Zeno X Gallery) and Antony Gormley — who filled the imposing halls of the Royal Academy in London last year. The exhibition "Art in Puurs" was curated by the well-known collector Wilfried Cooreman and consists of a series of sculptures in the public space. In addition, a number of smaller works can be admired in Cultural Center "De Binder", offering more room for creating extra meaning and context, for example in the form of paintings, drawings, images and film.
This is now the sixth edition of Art in Puurs, a recurring event in the winter. Every year, the municipality of Puurs-Sint-Amands purchases a work, which has resulted in a burgeoning collection. Previous editions have featured works by artists including Otobong Nkanga (Lumen Travo Galerie), Berlinde De Bruyckere, Rinus van de Velde and Jos De Gruyter & Harald Thys — whose presentation received high praise at the last Venice Biennale.
Curator Wilfried Cooreman is a well-known name in the art world: together with his wife Yannicke De Smedt, he has built up a leading art collection. They are famed for their great nose for talent: often they managed to spot artists before their international break. At the moment, the couple has lent several works of art to museums like the Van Abbemuseum. In Knack, Cooreman says: "It is not a case of waking up one day and saying to yourself: I am starting an art collection now. While other people went to pop concerts, we went to exhibitions. That was in the 1960s. In '68 we got married and in '72 we bought our first work. When you start collecting, you can of course start with Richter or Hirst, but that is less exciting and requires a different budget." For Larry's List they were interviewed for an article with the telling title 'How to Spot Future A-Listers'. The couple's collection was also exhibited in the Museum Dhondt-Dhaenens in Deurle in 2009.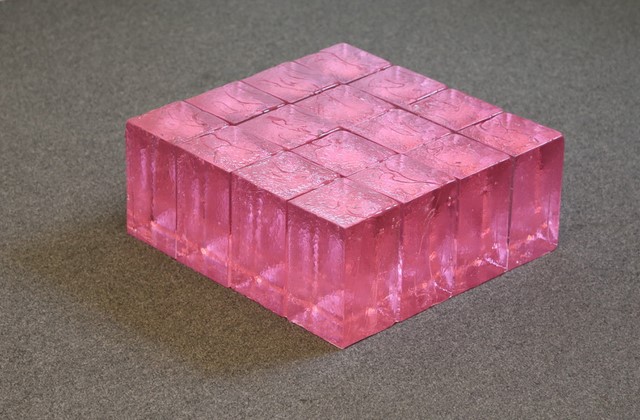 Ann Veronica Janssens, '16 Pink Blocks'.
Cooreman is very enthusiastic about the exhibition he curated for Puurs. "As a curator I mediate between art and the viewer: I try to give meaning to the works that are shown. I always try to show a good mix of works: artworks by emerging talent and by established artists with national and international experience." The artists featured in the new exhibition this winter are Kendell Geers, Ann Veronica Janssens, Koenraad Dedobbeleer, Anne-Mie Van Kerckhoven, Mark Manders, Antony Gormley, Anna Zacharoff, Thomas Lerooy, Charlotte vander Borght, Cecilia Bjartmar Hylta and Frederic Geurts. The visitor can learn more about each work of art by scanning a corresponding QR code. The exhibition is made possible in part by the artists and a number of galleries: c-l-e-a-r-i-n-g, rodolphe janssen, Xavier Hufkens, Micheline Szwajcer, Zeno-X and Neue Alte Brücke.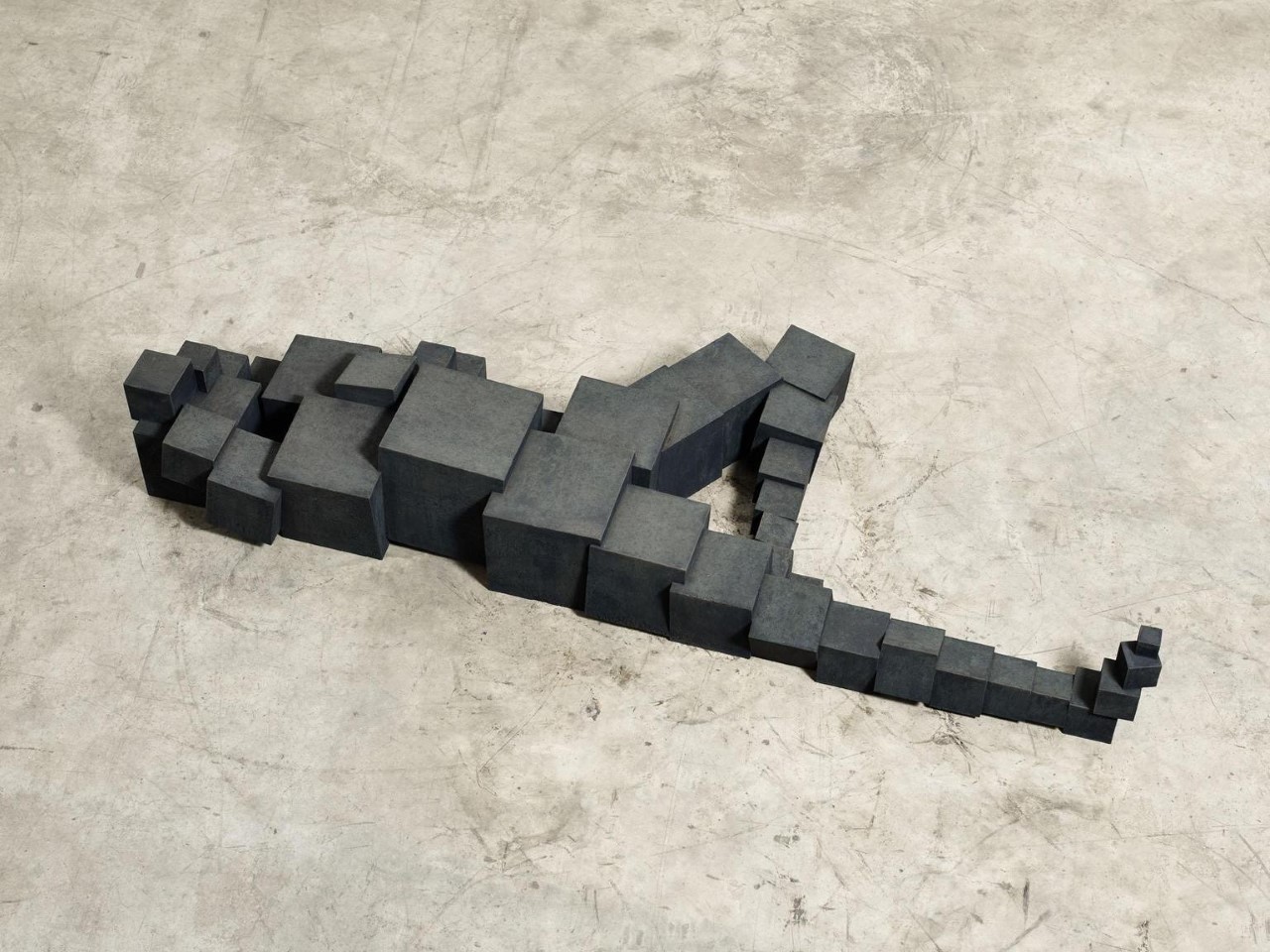 Antony Gormley, 'Laze'.
---
Please note: traveling abroad from the Netherlands is currently not recommended until at least mid-March. Of course it cannot be compared to a physical visit, but the exhibition can also be viewed online, where you can click through to the next artwork at the bottom. The walking route can be downloaded here.

---