In the section 'The gallery of' we talk to a host of gallerists from the Netherlands and Belgium: when and how did they start their gallery, what has changed in the art world since then, what is their profile, what do they collect themselves, and what has been the impact of the pandemic on their gallery? In this part it's Rutger Brandt (Rutger Brandt Gallery)
Were you exposed to art while growing up?
My parents did take me to museums, but those were mostly history and natural history museums. As a child I lived in New York and I remember the visits to the American Museum of National History well. I was fascinated by the display cases with stuffed animals and especially by the often exuberant staging. Besides this, it was the atmosphere in a museum that appealed to me rather than the collections on display at that time. At home there was appreciation for 'beautiful' objects and my father regularly bought something from various antique dealers. The paintings at home – especially by 19th-century Dutch painters – were also mainly viewed and judged on their skill. As a child I was stimulated to draw and tinker, but that will encourage every parent, if only to keep your offspring sweet.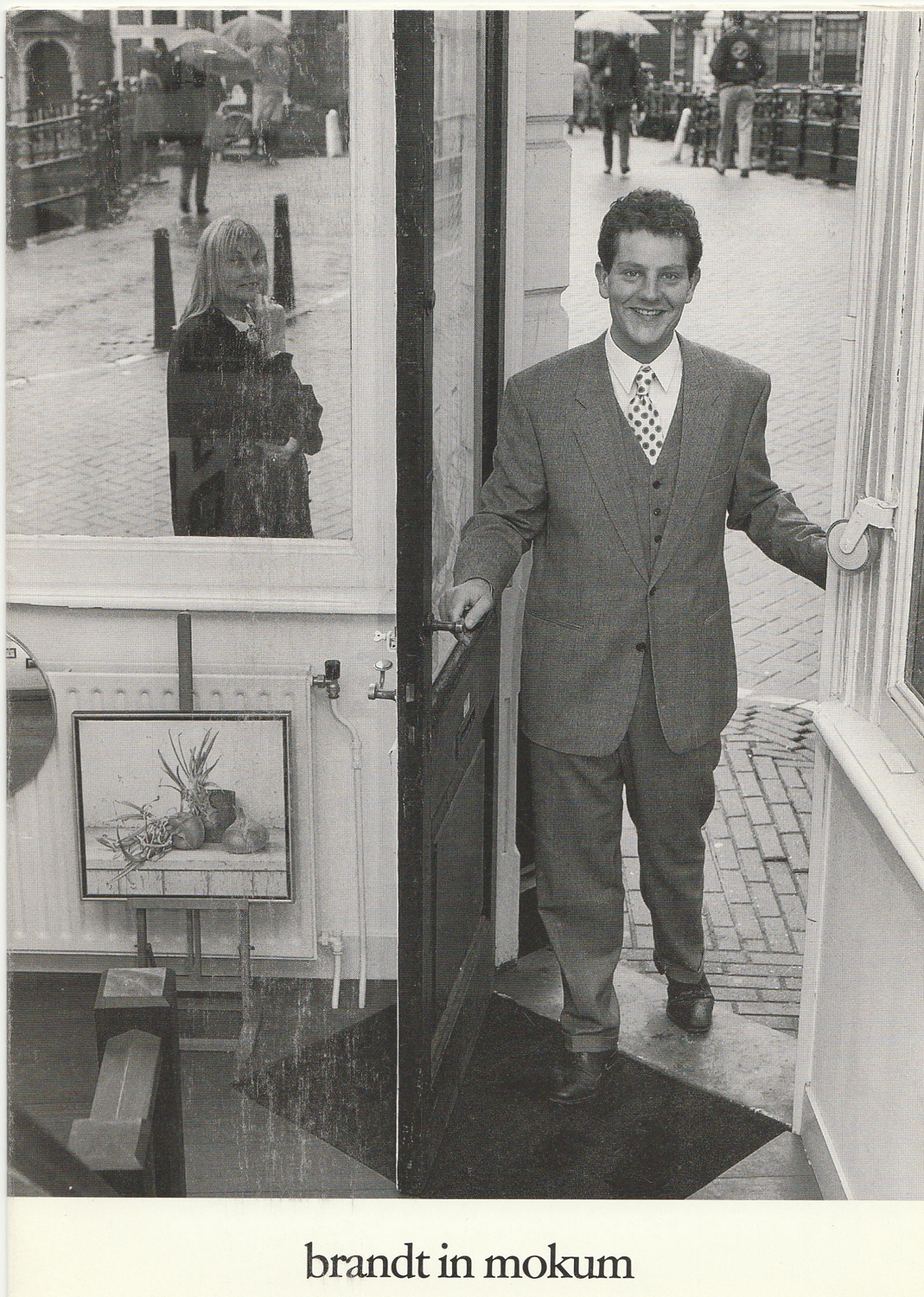 Opening card Rutger's first exhibition in Mokum
How did you come across the art world?
My Dutch high school teacher started each lesson by describing a work of art. She had a big box of postcards from which she chose one. I found it incredibly interesting to hear the story behind the artwork and listened to her every word when she spoke so colourfully about art. That was my first experience of how to talk about art in a fun, ornate, yet understandable way. I still sometimes see her at fairs and she is happy that she sparked my interest in art and the feeling for it.
After high school, I moved to Leiden to study law there, a study par excellence that you will do if you do not know exactly what you want to do in your life. After obtaining my propaedeutic certificate, I gave up; I thought it was a terrible study that did not suit me at all, so I switched to Art History, without telling my parents, by the way. They lived abroad at the time so it took a while before they found out. They were not happy about it to say the least: it would lead to unemployment. But I have never regretted that choice.
In the final phase of my studies, I did an internship at the ING Art Business, where Sacha Tanja held sway over the art collection. I felt right at home there and stayed for a year. The many studio visits, conversations with artists, being able to help determine which works of art were purchased, but also helping to set up ING offices across the country appealed to me enormously. The alternation between the content, the business and the physical is something I still enjoy to this day.
Every Monday we had to report to Sacha and tell what doing about art-related things we had been up to that weekend. So you couldn't just arrive at the pub with friends, so in those days I went to a museum or gallery every weekend. I only really discovered galleries then and it was a fascinating world for me as a young boy; there was something glamorous and mysterious about it.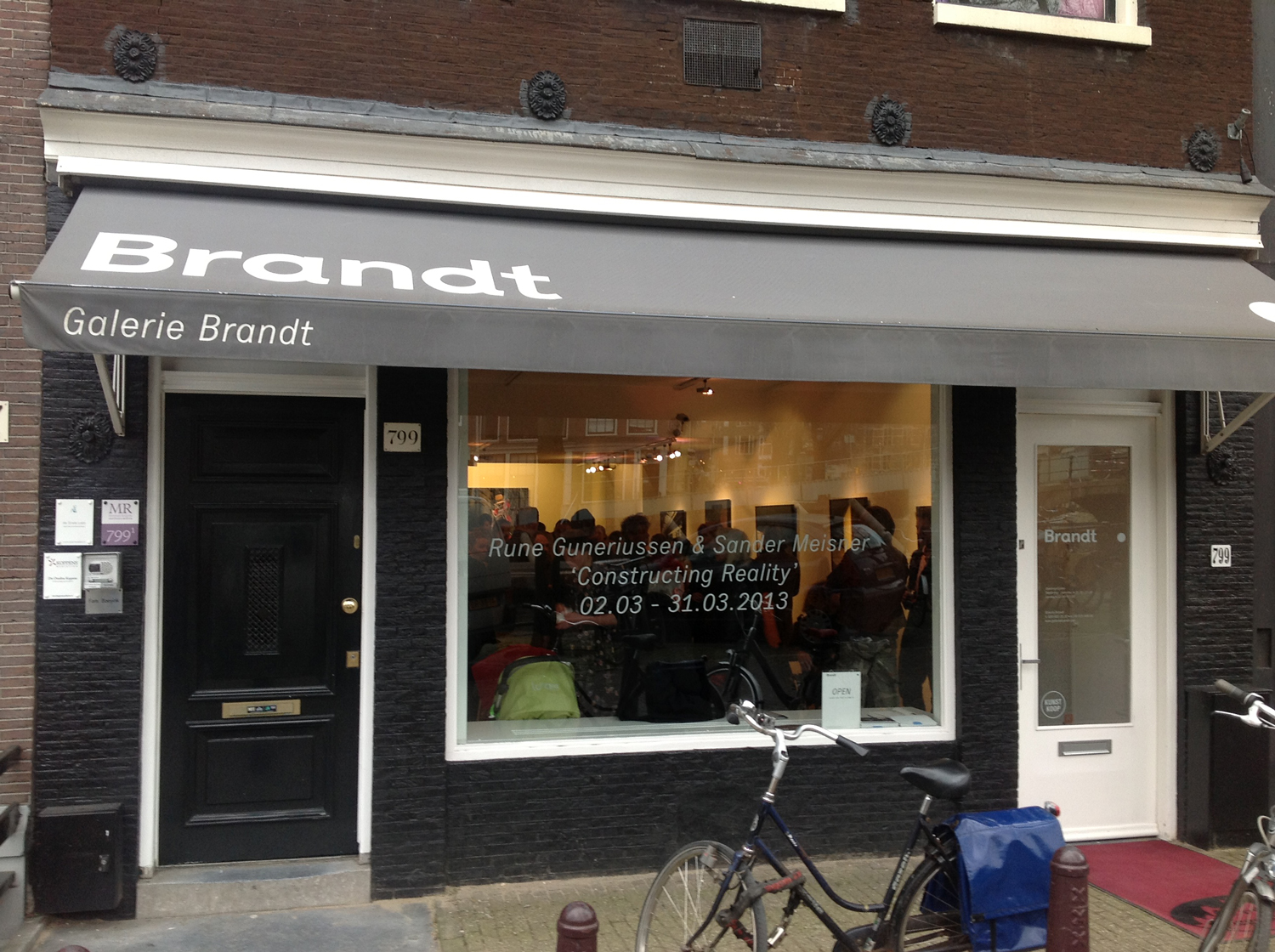 Gallery Brandt Prinsengracht
What was your first job in a gallery? Or did you immediately start a gallery yourself?
During my internship we visited many galleries. Eugene Siau (deceased in 1998) – from the eponymous gallery on Keizersgracht – asked if I wanted to work for him. During my ING period I was, as it were, 'lent' to Eugene and worked there three days a week. He apparently liked it so much that after six months he offered me to take over the business from him, including the property and all. I was willing to think about a form of partnership, but to immediately take on such an enormous financial commitment buying a gallery and building on Keizersgracht was a bridge too far for me at that age.
During the talks with Siau about a possible partnership, Sacha came up with a very surprising question. At that time, ING bought a lot from Galerie Mokum and the owner wanted to stop without having a successor. Sacha thought it was a shame that such a well-run gallery – also the oldest gallery in Amsterdam (and now in the Netherlands after the closure of Nouvelles Images) – would cease to exist and asked me to think about taking it over. And the rest is history.
At a young age I became the owner of what was seen as an institution: the first gallery in the Netherlands that offered a place to figurative painting artists in the early 1960s, very much against the prevailing trend when abstraction was leading. As the third owner, I was soon able to put my stamp on the policy without deviating too much from its rationale. I have worked with great pleasure to make the gallery more professional and to give it a more international character.
Mokum's clear profile is one of the reasons for its success, but its limitation still bothered me. In order to also show other art that I thought was worthwhile, I founded Galerie Brandt, which opened its doors in 2010 on the Prinsengracht.
After a few years of fun and successful exhibitions at the gallery and at domestic and foreign fairs, I thought it was time for a different course. I gave up the gallery space on the Prinsengracht and started to focus on organizing temporary exhibitions at different locations, according to the pop-up concept. I also participated in various fairs, such as RAW Art Fair in Rotterdam and the PAN in the Netherlands, and New York (Volta), Paris and Basel abroad. However, I soon noticed that it doesn't work without physical space: not only do artists – quite rightly – want a place to show their work in a way other than at a trade fair, customers also want confirmation that the gallery also 'really' exists. Fortunately, something came my way and in October 2015 I was able to open the current location on the Bethaniënstraat. Since the gallery was increasingly oriented towards foreign countries, I thought it would be a good opportunity to change the name to Rutger Brandt Gallery.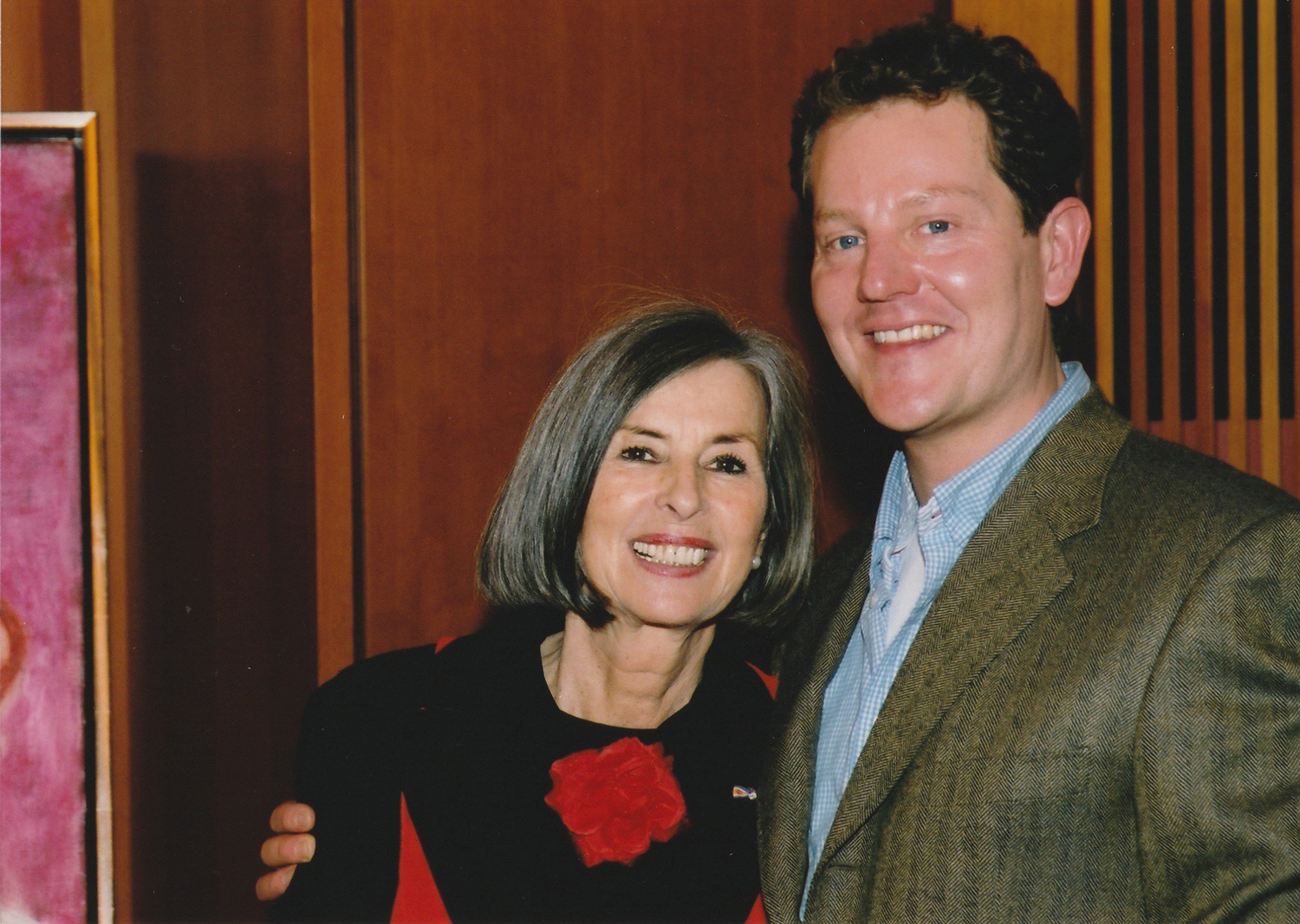 Sacha Tanja and Rutger Brandt
How would you describe your gallery's profile?
Ultimately, the choice of artists you represent is a very personal one, which reflects your taste in art. With my background in more figurative art, you can see that the emphasis is on that. I do call it conceptual realism, however, and not copying or recording realism. The art you see in my gallery often has an edge that can evoke feelings of melancholy or loneliness, and alienation is never far away. The artists tell a story with their work; an individual work can of course stand on its own, but together it tells about something very personal and individual, as with Carlos Sagrera, and sometimes it is a reaction to current events, as in the case of Radenko Milak.
Although it is difficult to discover a common thread, there is a common denominator and that is that something must be 'well made'. I don't necessarily mean well painted; as long as it is intentional, and not out of ignorance. That is easy to judge, also in abstract work such as that of Emmanuel Barcilon or Johan de Wit; work that is made with great care and perfectly finished.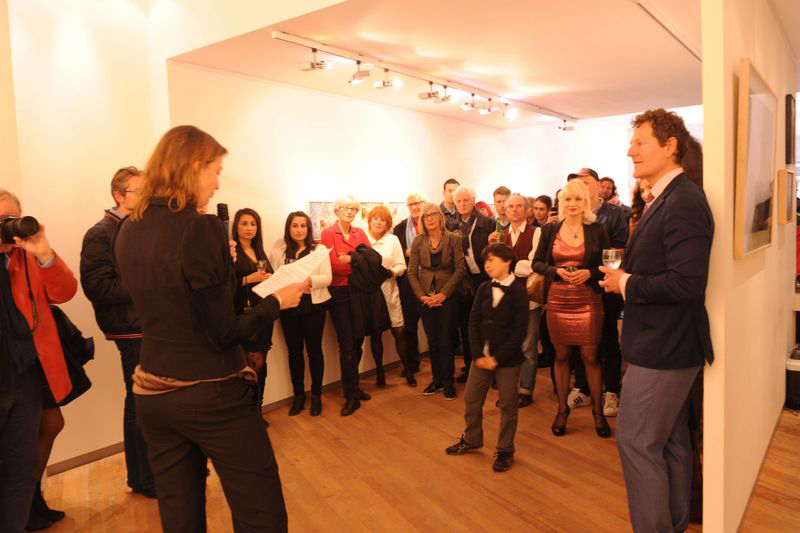 Emily Ansenk opens an exhibition in Gallery Brandt
What do you think is the best part of being a gallerist?
Watching. Ultimately, what we do all the time is to look at how the work of a certain artist relates to that of others, and to (art) history. Where was it made? What insights or inspiration led to this work? The amazement at how it develops, perhaps renews and, if all goes well, always moves, fascinates or otherwise touches you. The admiration for those who continue to create in the solitude of their studios, the urge to keep creating.
As an extension of looking comes the creativity that is needed to be able to design properly. My task is to create a unity out of the 'chaos' of different works in the gallery or at a fair, so that each individual work comes into its own and there is a clear coherence between the works, a dialogue so that you can want. It is fascinating to see how your creative contribution can make or break an exhibition.
Furthermore, in addition to the often wonderful contacts you build up with customers, there are so many more special aspects to this profession, such as balancing the content, the cultural and the creative with the business part of it - after all, you do run a business. You are privileged to be able to turn something you are so passionate about into your job. More than a job, it's a way of life.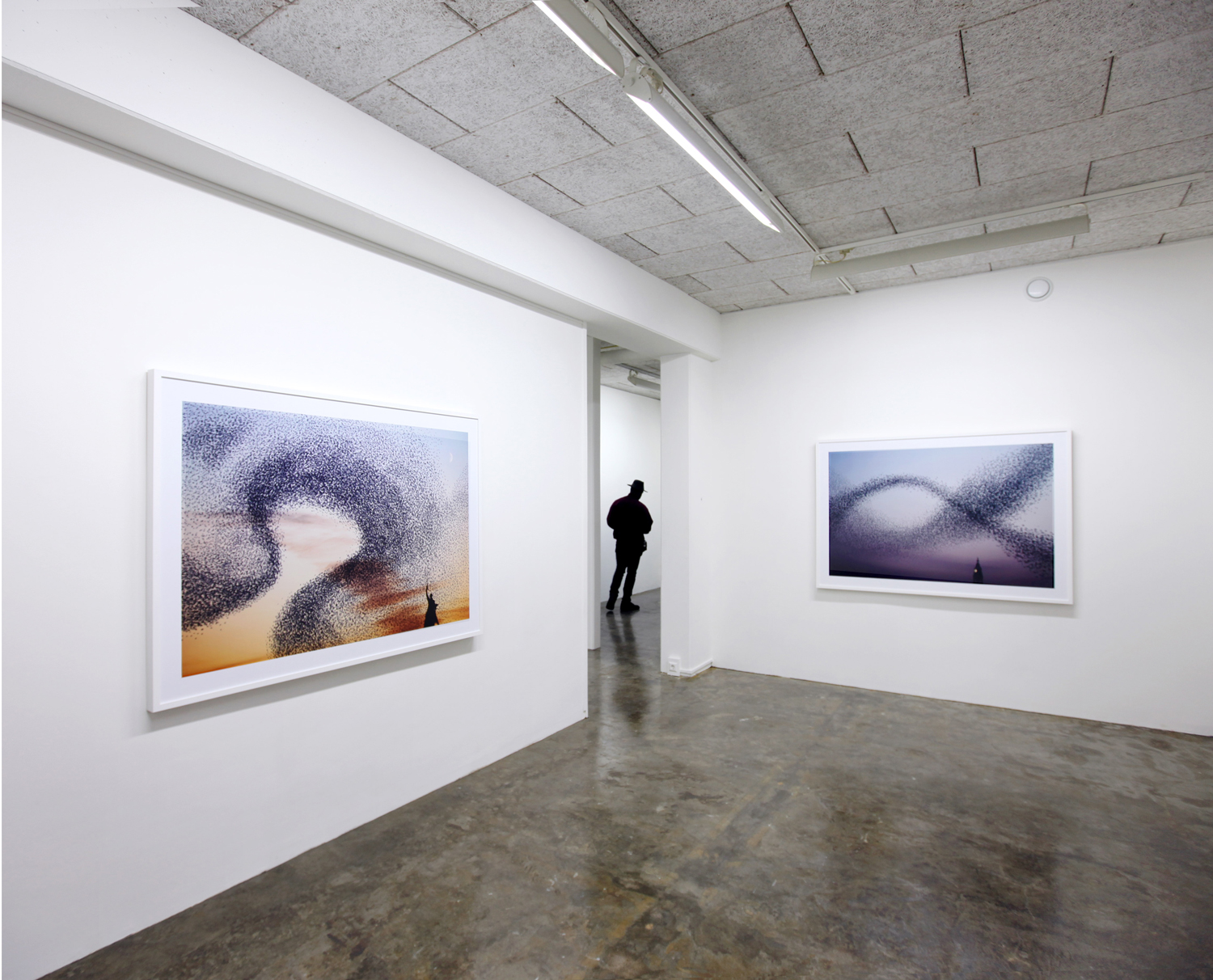 Alain Delorme in Rutger Brandt Gallery
Which national / international galleries do you feel an affinity with?
We have been working with a number of galleries abroad such as Sapar in New York, La Balsa Arte in Colombia, Arroniz in Mexico, Jochem Hempel in Leipzig and Aki Gallery in Taipei, Taiwan for quite some time. I see these international collaborations as essential for my artists; The Netherlands is too small a country to be able to serve your artist well and in this way you keep control over where you can best show their work to as diverse an audience as possible.
Rutger Brandt Gallery
In an ideal world, which artist would you most like to represent?

As a gallerist you are, of course, always scouting new talent and you are looking for that perfect new addition to the programme. Fortunately, there is always so much to discover. There are artists who have their sights set on the near term, but speaking of an ideal world I would like to work with Elizabeth Payton, Adrian Ghenie and Olafur Eliasson, to name a few. They are all artists with a strong imagination and who, based on reality (Payton and Ghenie), add something to painting by giving it their own twist or, as in Eliasson's case, manage to amaze and overwhelm every time. Eliason can leave you with a feeling that you have witnessed something very special, as in the exhibition in Versailles in 2016 where he intervened in the rooms and you experienced the spaces in a completely new way. Spectacular. Once you've seen their work, you'll recognize it immediately.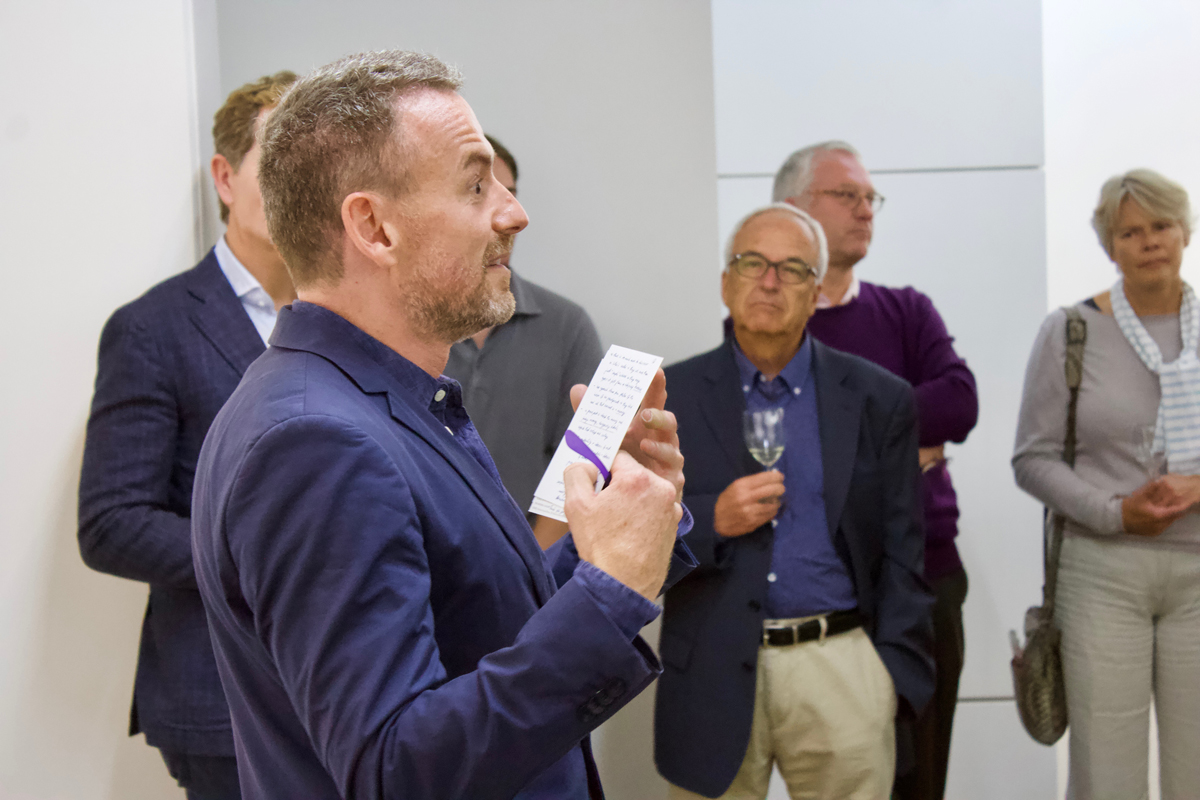 Axel Ruger opens exhibitions Sagrera 2018
What has changed in the art world since you took your first steps?
When I started out as a gallery owner, you had a very loyal customer base who only bought what was displayed in the gallery. They closely followed the artists associated with the gallery. There are almost no customers like that anymore, people have started collecting much more eclectically. At the time, art was more compartmentalised, and that perhaps brought that home base with it. Fortunately, the boundaries have blurred over time, no doubt partly due to the advent of the internet. As a result, the world has become smaller and discovering global art has become much more within reach. This has a very positive effect, because your visitors and buyers are much more diverse and often more broadly oriented. There is a nice cross-pollination between the various Amsterdam galleries, but the same is happening at an international level.
The latter brings me to another aspect that has changed significantly: the major role that art fairs have come to play. If you used to do maybe one or two trade shows a year, that number has now multiplied. I think that - partly due to this development - the galleries have become far more professional and we can increasingly measure ourselves against larger players abroad.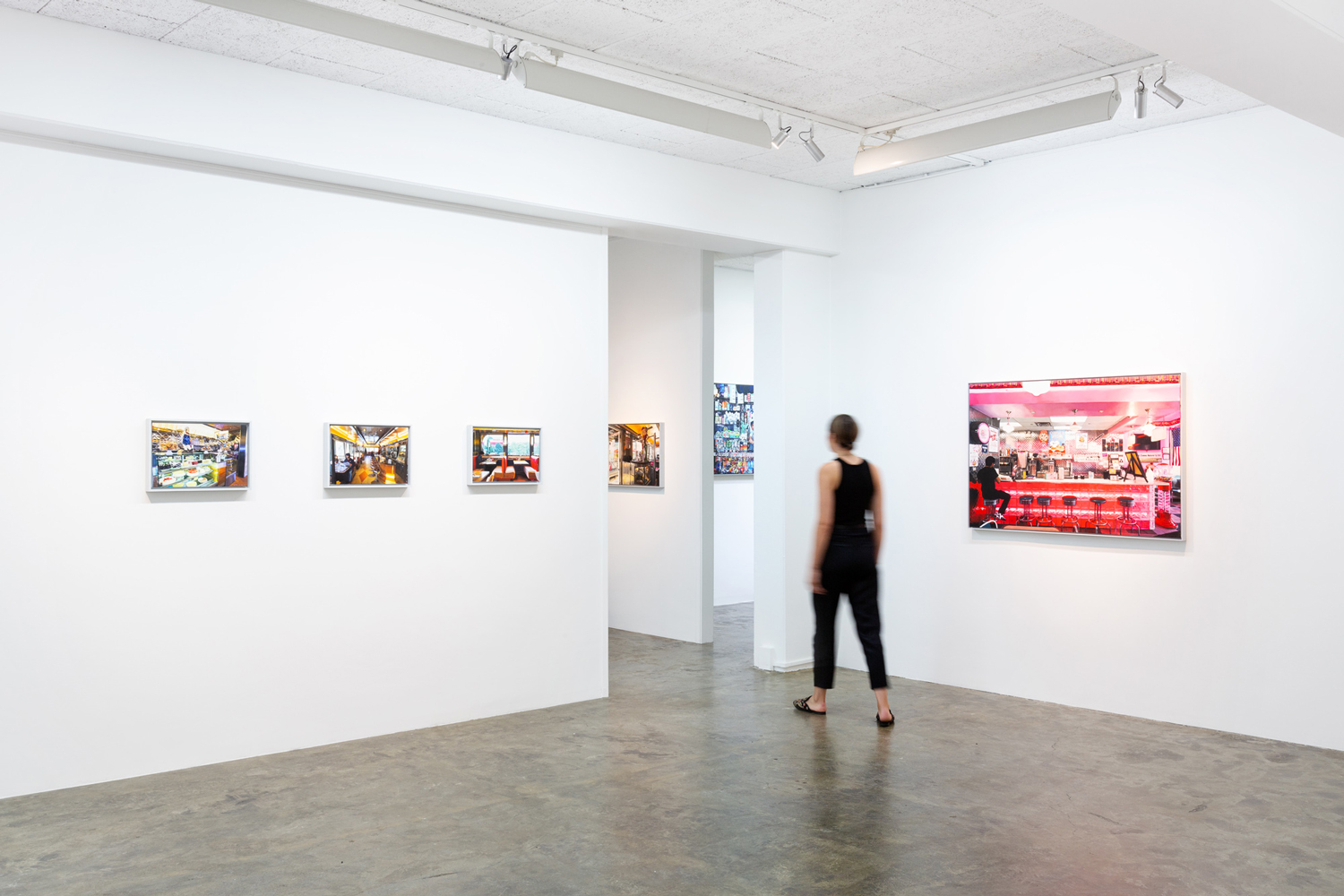 Rutger Brandt Gallery
What / whose work do you collect yourself?

I have been collecting for so long that you can safely say that my collection is very diverse, because your taste changes over the years. It is mainly painting, but I also have photography and sculpture. If I'm not careful I'd be my best customer; there is so much that appeals to me that I often can't resist the temptation and take something home with me. I always find a place for it. I also buy quite easily; If I see something at a fair, for example, that is love at first sight, and I can afford it, I buy it right away. Personally, it takes me much longer to make a decision about something as basic as a piece of clothing or furniture. When it comes to art - if it's good - it immediately hits you, which is when you know that you can no longer live without that piece. It sounds impulsive, and it probably is, but I've actually never regretted a purchase. It is true that your taste – as I already mentioned – gradually changes and moves over times. But I don't sell works that I might not buy now. They simply get a less prominent place. Surely it is something that suits you or at least has fit at the time of purchase and has become a part of your life.
Sometimes I wish customers would buy so easily, but I also understand the uncertainty and the stress of choice due to the huge range. Some are looking for that one perfect work, they then have a utopian image in front of them that is difficult to realize. Therefore I say (obviously); take that step, start small if necessary, and see how it feels to buy art. When the first sheep is over the dam, usually more follow and before you know it you call yourself a collector. I can only recommend it: it can enrich you in so many ways and is something for the rest of your life through which you can give substance to a part of your existence in a fun and interesting way..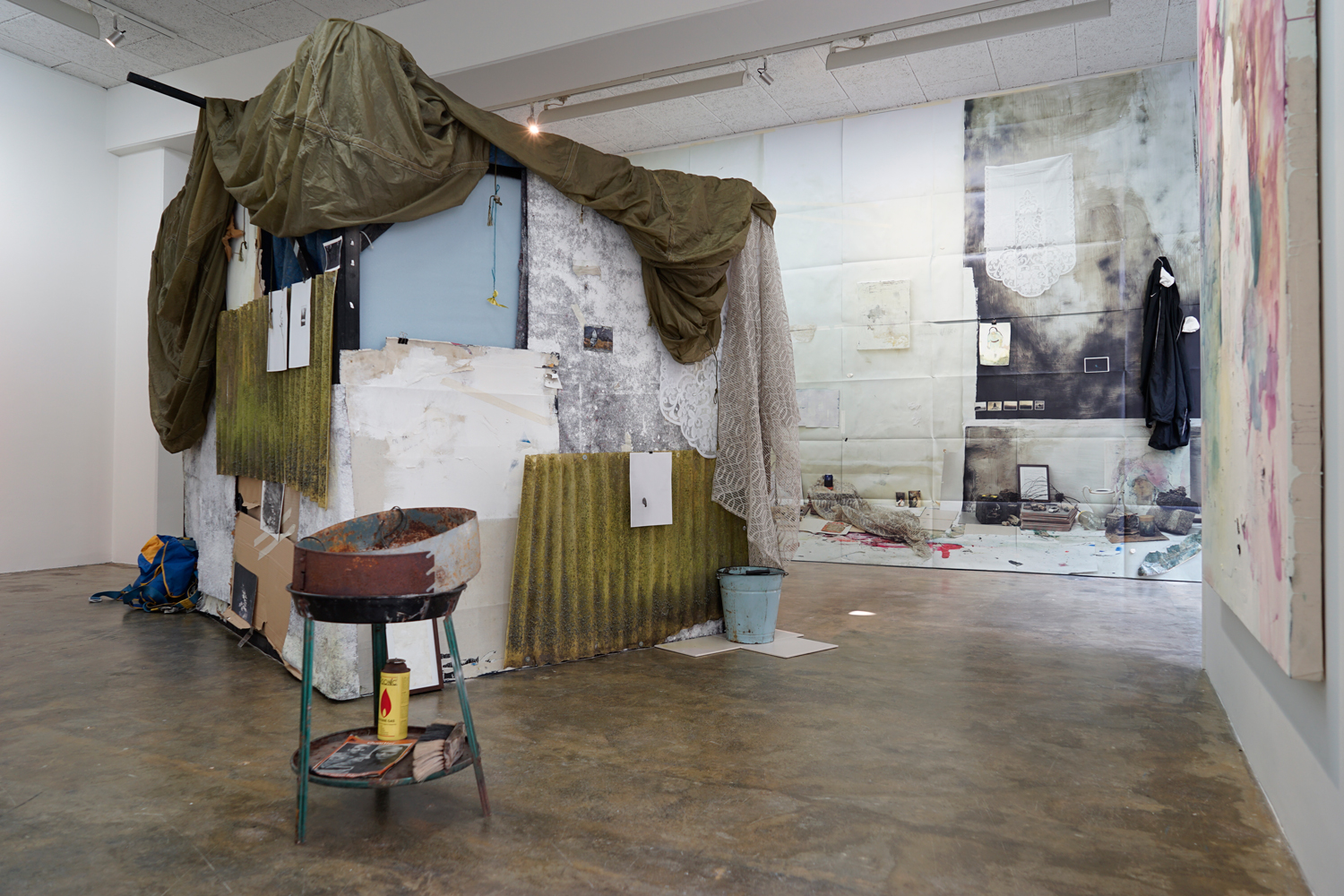 Anna Bittersohl in Rutger Brandt Gallery 2022
Has the pandemic changed the way you see the art world?

I cannot say that the pandemic has changed my view of the art world as a whole, especially now that we are back in a 'new normal', where Covid is still present in our lives, but no longer plays a dominant role. Hopefully it stays that way. How quickly people fall back into their old pattern became apparent during Art Rotterdam 2021; a day before the fair opened, measures such as wearing face masks in public have expired. To my surprise, there was plenty of shaking, hugging and kissing again. As if nothing had ever happened...
We – and I think many of my colleagues – were able to make good use of that early period when the gallery was not allowed to receive visitors. My gallery manager Anouk designed and implemented a brand-new website, which was a lot of work that otherwise would not have been time for. It now features a much better CRM system to communicate better and in a more targeted way with our customers. The professional appearance is certainly also important with the American market in mind – on which we mainly focus. It was more than worth the time and investment and has certainly served us well in the second year of the pandemic; we have much more traffic than before on our site and the turnover from online sales was surprisingly good.
Carlos Sagrera, current exhibition
---
---