In the section 'The gallery of' we talk to a host of gallerists from the Netherlands and Belgium: when and how did they start their gallery, what has changed in the art world since, what is their profile, what do they collect themselves, and what has been the impact of the pandemic on their gallery? In this part: Niqui van Olphen (NQ Gallery)
We're you exposed to art while growing up?

My father was very interested in art, and I visited many museums as a child. Not only in the Netherlands but also in Belgium. My father taught me the sense of wonder. What I remember most is the first time I saw The Adoration of the Mystic Lamb, the Ghent altarpiece by the Van Eyck brothers, in St Bavo's Cathedral in Ghent. I thought that was wonderful: the work and the mystical atmosphere in the cathedral. During the summer holidays I went to visit my aunt and uncle in Bergen (North Holland).
My uncle Jan Hamstra was good friends with one of the founders of the Bergen school, the painter Dirk Filarski, nicknamed Lakkie, because he was known for having lacquer on everything. I was friends with his son, Lakkie Filarski, and with Lakkie I was allowed to play in his father's studio and garden house. My uncle also collected work by Thé Lau (grandfather of the musician Thé Lau), a painter who is also considered part of the Bergen school. My uncle bought works by artists to help them in difficult times, but also because he was a big fan of the Bergen School. After his death, I got his collection and that's what I think is the beauty of art: the works each tell a story. When I look at Dirk Filarski's work that hung prominently in my aunt and uncle's living room, all these stories and encounters in Bergen come to mind.
My uncle was an engineer and worked at the Petten nuclear plant; he advocated storing nuclear waste in the salt mines. When opponents of these plans came to my uncle's door to hear him out, there were always artist friends who were just visiting my him. As a child it gave me an enormous feeling of freedom, connection and adventure. It's what I feel when I'm in my gallery.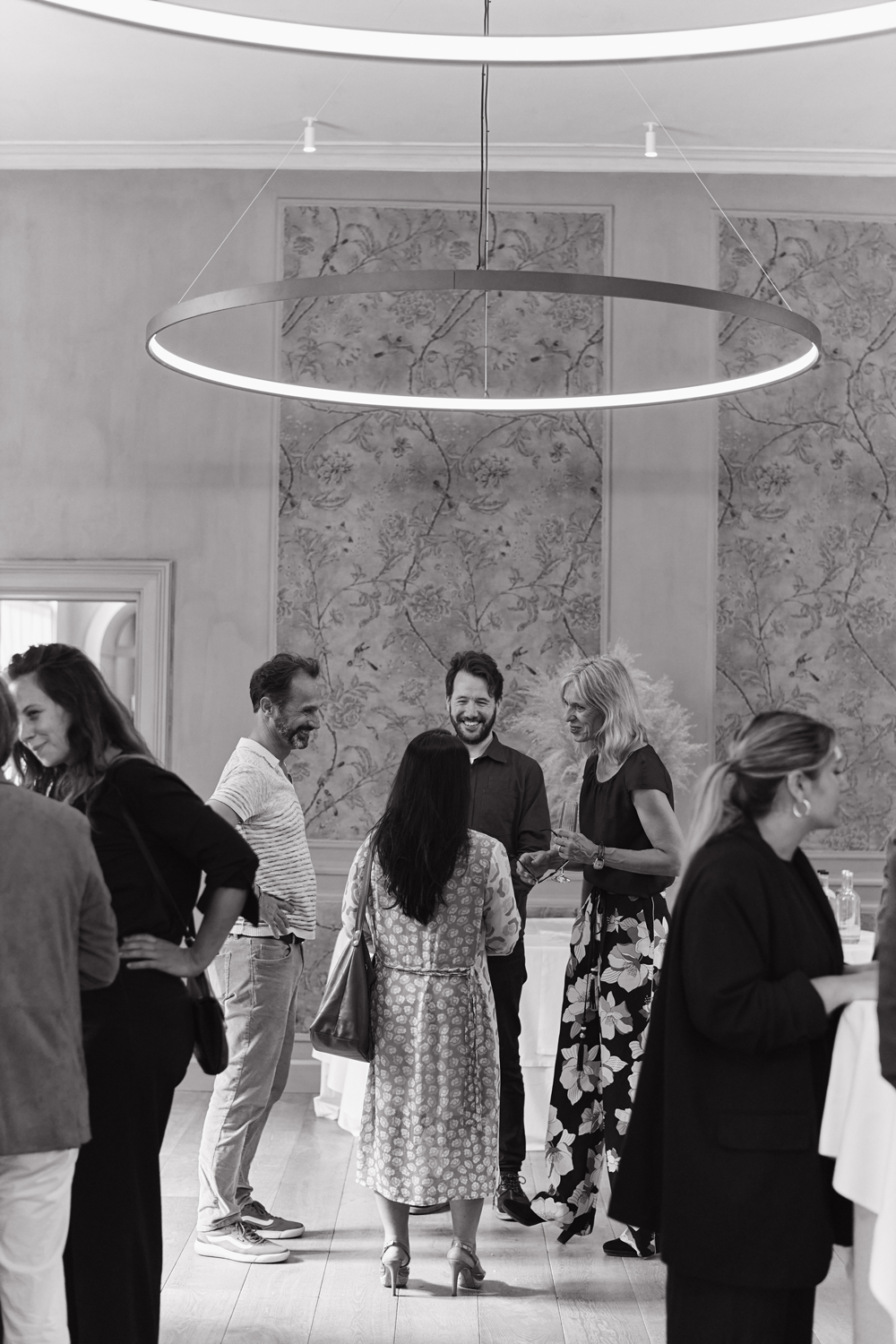 © Oona Smet
How did you come into contact with the art world?
Through my fascination for art, I soon started working for museums. First as a volunteer next to my job as a fundraiser / development. After that as a freelancer, and I started my own company. I did everything in fundraising, from coming up with projects to raise money for exhibitions to actually finding major donors. I had several clients and I was soon able to make all kinds of contacts, which enabled me to establish very nice collaborations. I soon involved the artist in my proposals. I noticed that if you went to a potential donor with an artist, and told the story together with the artist, this was very appealing. That resulted in hilarious encounters. One that immediately comes to mind is the CEO of a major company who took off his jacket during such conversation, rolled up his sleeves and started building the model of the proposed project himself - and became the main sponsor!
After a while I was also asked to house collections. Often from collectors who did not want to burden their children with such an enormous collection, and therefore wanted to donate parts of their collection during their lifetime. Due to my network in the business world and in the cultural sector it worked out well. I gained most of my experience at Museum Beelden aan Zee. Rightly, the most beautiful museum for Visual Art in the Netherlands.
Museum director Jan Teeuwisse gave his staff lots of freedom, also to come up with new plans. The internationally renowned sculpture exhibition on the Lange Voorhout – with an annual country theme – was organized by Museum Beelden aan Zee at the time, and was a playground for developing beautiful initiatives with the city and the artists. Since I was able to work with the local business community, artworks could be displayed on roofs and hanging from monumental facades. The Dutch royal family was very involved in this annual exhibition. The highlight for me was the 'Flanders' edition, where both Queen Maxima and Queen Mathilde were present, and where works by artists such as Johan Tahon, Renato Nicolodi, Johan Creten and Berlinde de Bruyckere were shown.
Also in Antwerp I try to develop initiatives to work together. A recent collaboration is with the Botanic Sanctuary Antwerp, where works by the artists Natasja Alers and Ronald Zuurmond can also be seen. A very exclusive preview first in the gallery, followed by a reception in the Botanic, ensures that the artists receive the extra attention they deserve.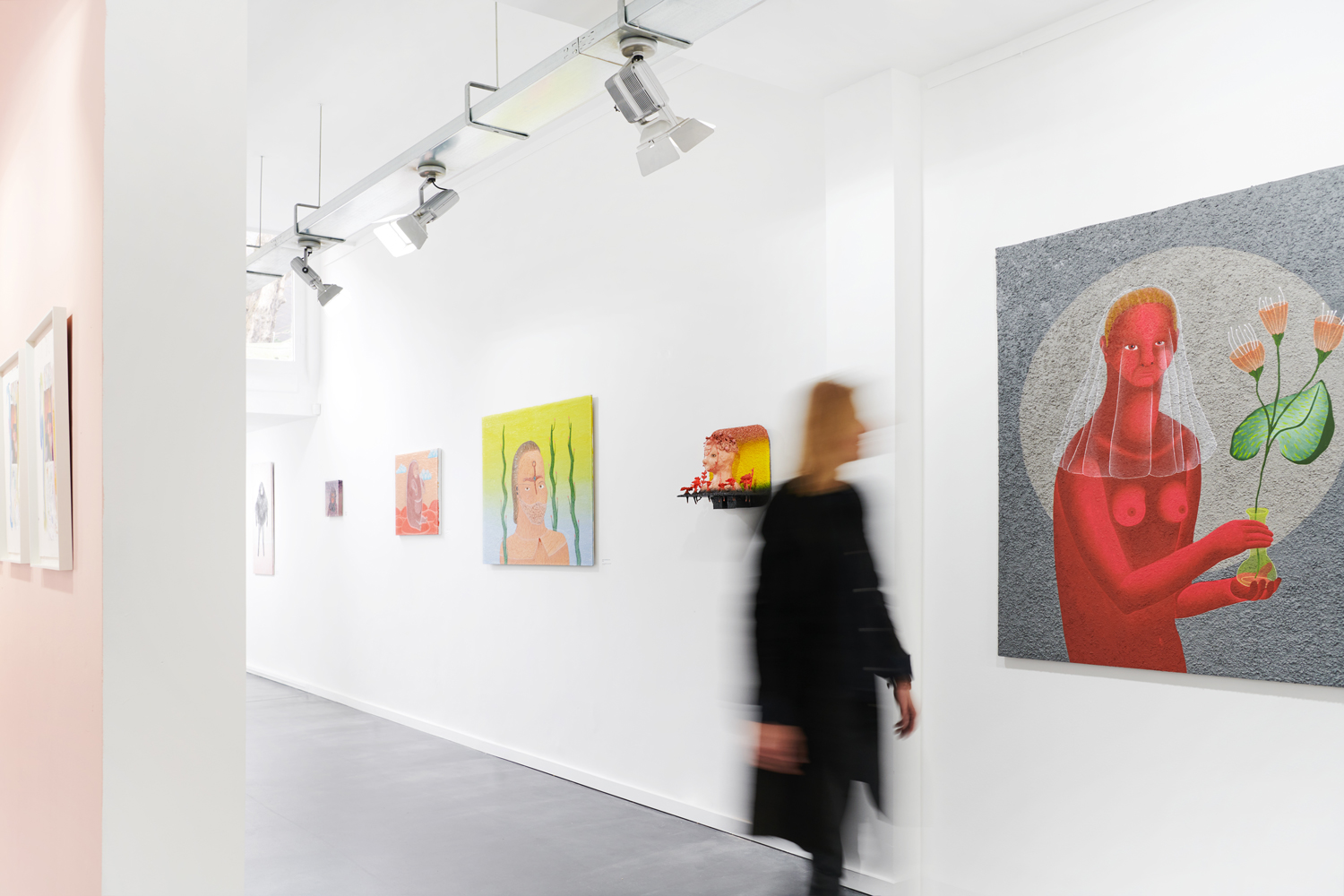 Silverstrand © Oona Smet
What was your first job in a gallery? Or did you immediately start a gallery yourself?
About eight years ago, my husband and I moved with our daughter to Kapellen, Belgium. In addition to my work in the Netherlands, I tried to have the artists I knew from the Netherlands to do projects in Belgium, to see if there were entrances for them. Over time that got out of hand, as the artists also came from place from cities such as Moscow and Berlin. I housed these activities in a garden house near my house in Kapellen, and regularly organized exhibitions. At some point I organized an exhibition with work by Johan Tahon together with photographer Stacii Samidin, that's when I thought: I have to make decision now. I then quit my job at the Wereldmuseum in Rotterdam, where I had just completed a project with top artists from Rotterdam, and not long after that – in December 2021 – I started a gallery in Antwerp, at 11 Mechelsesteenweg. How nice would it be if Stacii and Johan could do a project together that would immediately mark the start of my gallery? It became a photo of Johan on a horse in his studio in the church of Rozebeke, made by Stacii Samidin.
How would you describe your gallery's profile?
In the gallery we show contemporary art. Daring, surprising, innovative and very unique. I will not shy away from taboos.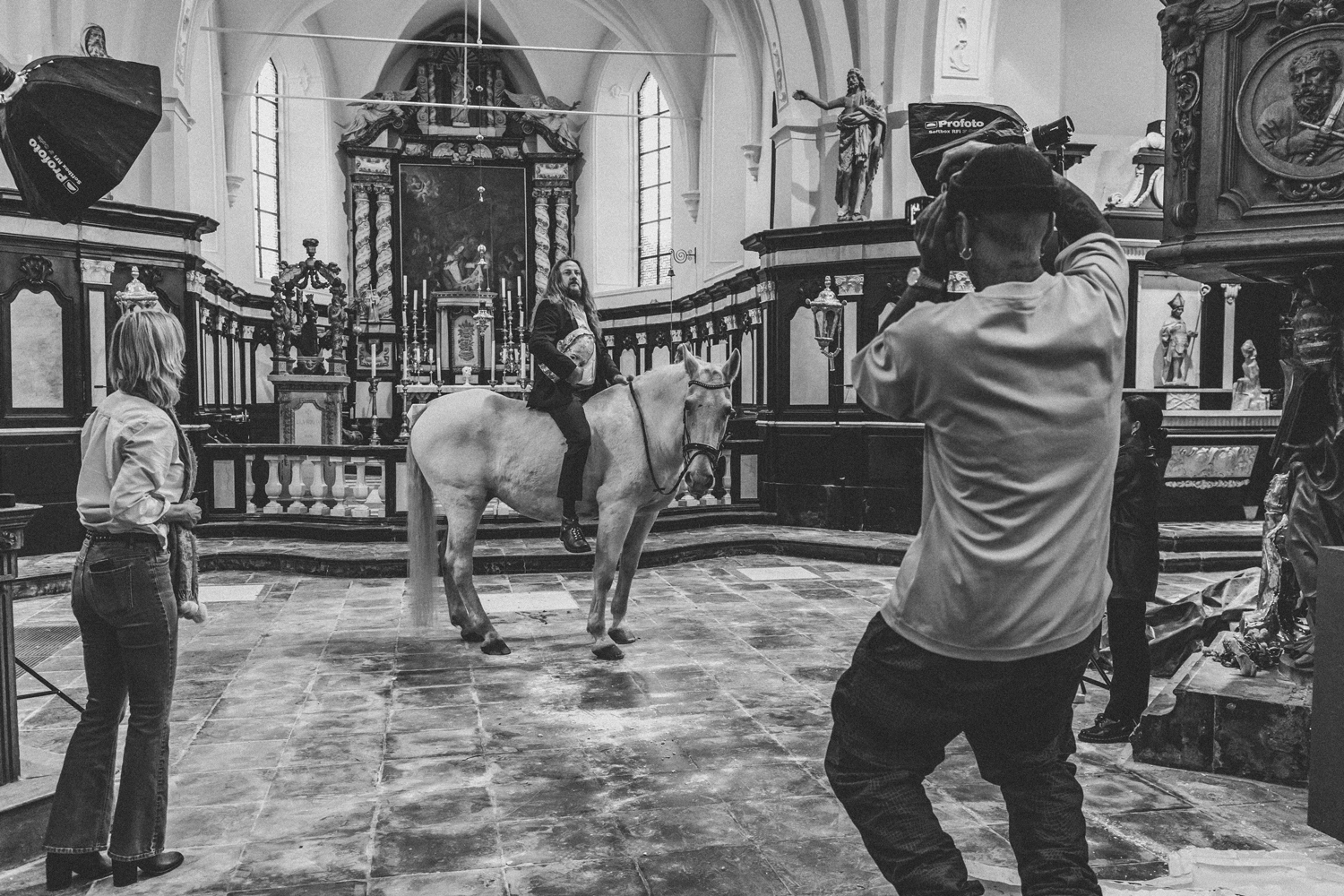 Johan Tahon & Stacii Samidin
©
Sofie Vansteelant
What do you think is the best part of being a gallerist?
Working with artists, listening to their ideas and communicating their vision to the visitors. I consider it a great honour to be an extension of the artist.
Which national / international galleries do you feel an affinity with?
I recently visited Renée Albada Jelgerma's gallery. Her vision appealed to me, including her idea that artists should feel free, which leads to very personal exhibitions. That was exactly the feeling I got when I visited the exhibition 'Double Take' by Marenne Welten.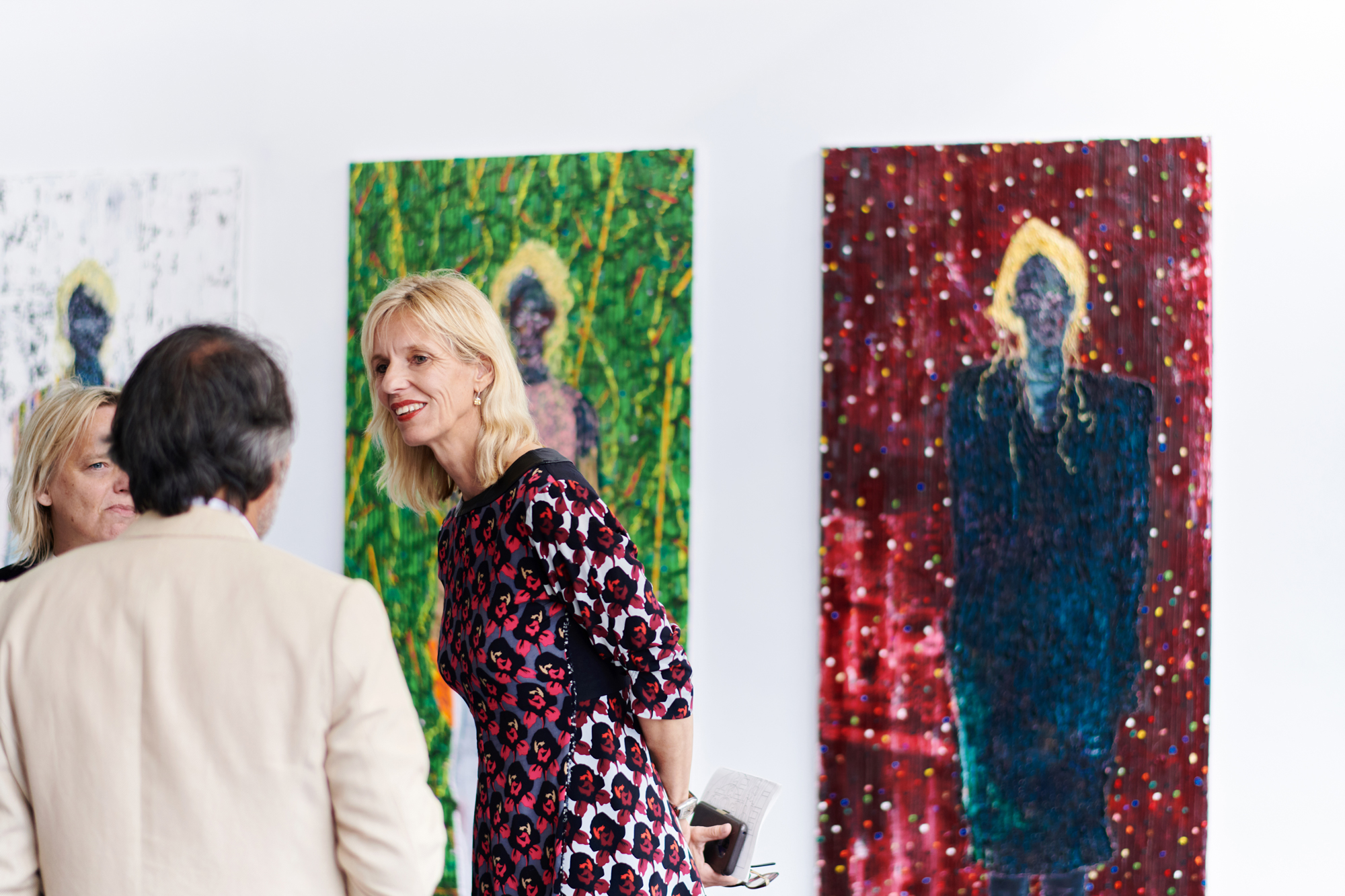 Embodiment © Oona Smet
In an ideal world, which artist would you most like to represent?

I admire many artists. It's hard for me to make a choice. I may be able to do a project with Berlinde De Bruyckere next year; that would be a dream for me, if it works out.
What has changed in the art world since you took your first steps?
I started my gallery during the pandemic, so the start was surrounded by limitations, but now almost everything is allowed and possible again. At the current exhibition 'Embodiment' – a duo exhibition with beautiful work by Ronald Zuurmond and Natasja Alers – the opening was as it should be for the first time: interesting conversations, pleasant crowds, music, and a great speaker.
What / whose work do you collect yourself? 


My next purchase will be a small work by Anne Silverstrand Forest. Anne's works are haunting: they touch your soul.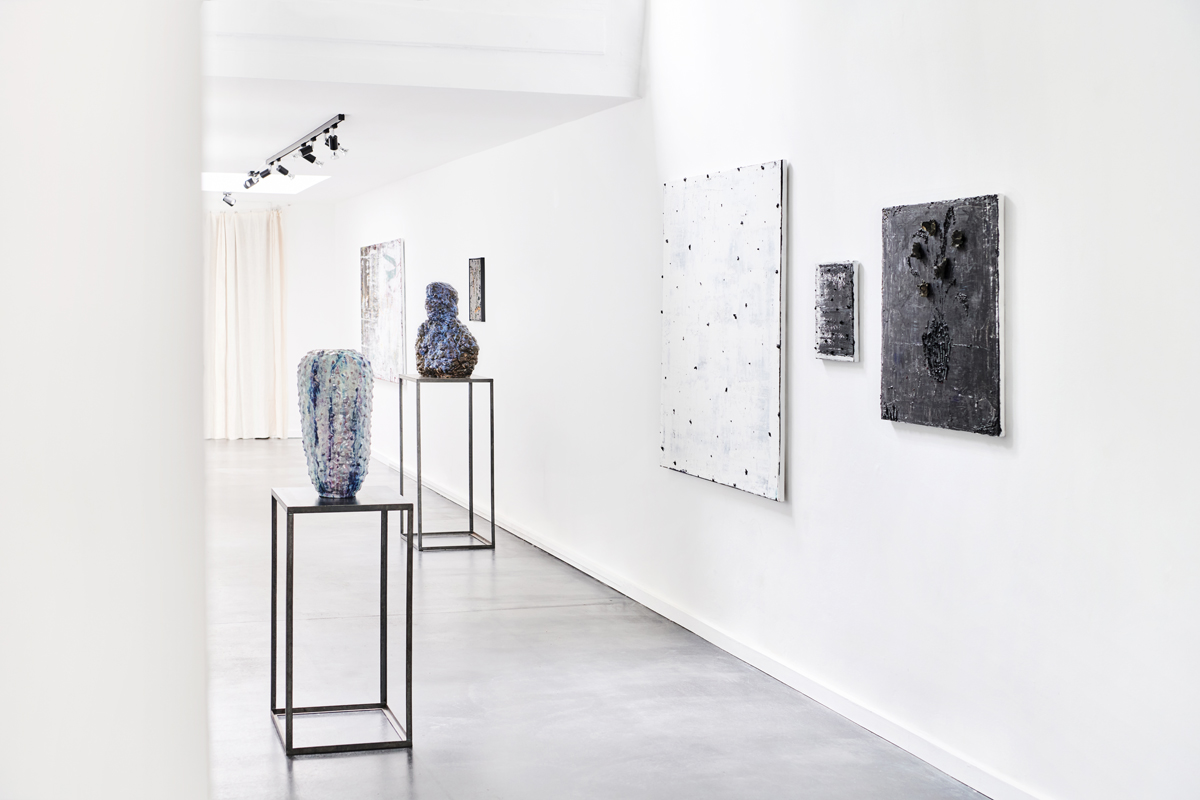 Embodiment © Oona Smet
Has the pandemic changed the way you see the artworld?

Yes, it is even more important to keep having personal conversations and to realize how valuable that is. You have to see, feel and experience art. Meetings with collectors and interested parties cannot be substituted by podcasts, Instagram or Facebook.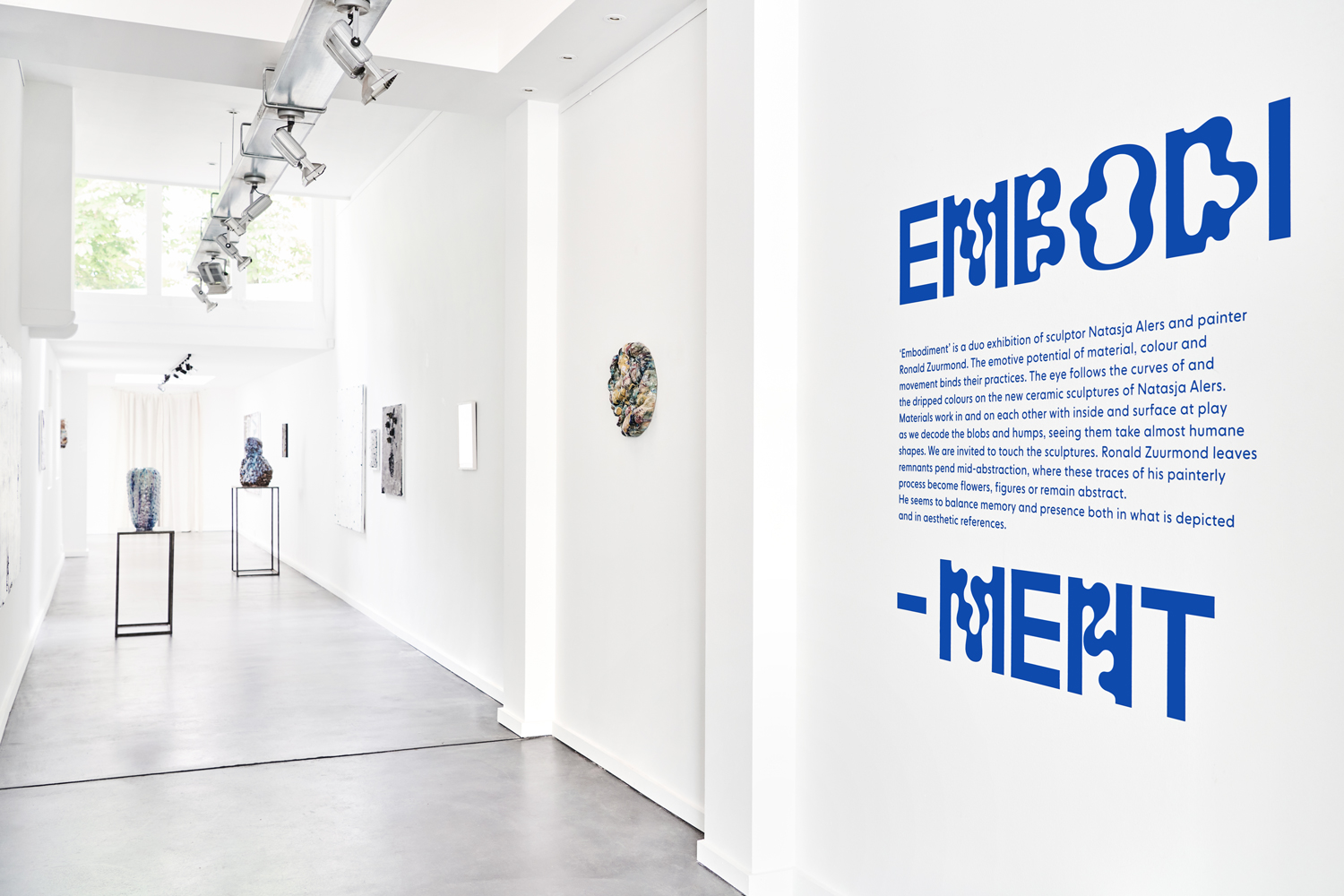 Embodiment © Oona Smet