Johan Tahon in his studio, 2015. Photographer Stefaan Temmerman
What does the ideal studio look like? How much time does an artist spend in his studio? Is it a sacred place? This week in the series 'The Artist's Studio': Johan Tahon, whose solo exhibition 'RAY' is on display at Galerie Gerhard Hofland in Amsterdam until 8 October.
Do you visit your studio every day?

Yes.
What time do you leave for your studio, and how: on foot, by bicycle, public transport or car?

Usually, I am in the studio near our house from 8:00 am (a former pub and joinery from the 1930s in Sint-Denijs-Boekel, Zwalm), sometimes earlier. In the morning I stick to small tasks, light modelling, reading, walking around in the garden of the studio, feeding the chickens and walking back in from the outside and vice versa. All at a leisurely pace. This frees up space to allow things to arise spontaneously later in the day. In the afternoon I cycle through the hilly landscape of the Flemish Ardennes to the large studio in the church of Rozebeke (5 kilometers away), where I work on the more monumental work.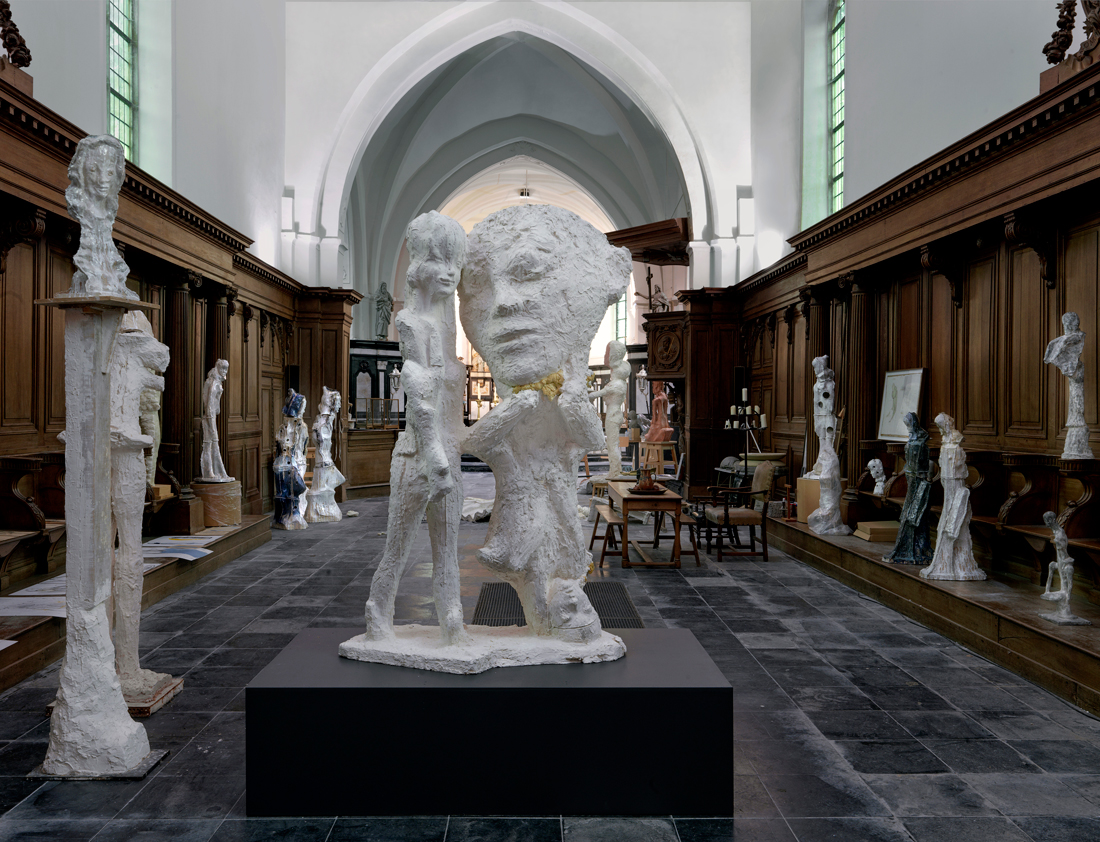 Atelier/church, Rozebeke 2021 - photographer Gert Jan van Rooij
Do you hold on to certain rituals in your studio? Music or silence?
Whether I'll be listing to music or not depends on the state I am in that day. Music is superfluous on an energetic day. On a difficult day I need more music. I listen to different kinds of music, ranging from Archaic Mozarabic sounds and polyphony to disco and heavy rock. What is striking: during the heavy, physical work on large sculptures, I listen to AC/DC again and again. Simple, but it works.
How important is light to you?
I am fortunate to have two workshops. The light is very different in either of those workshops. The 11th century church of Rozebeke – where I work on large sculptures – has flat, greyish light. The studio with the garden has a part with northern lights and a part with full sunlight. The best light is in the studio with the northern lights. That's where I feel I can concentrate best. The images are constantly softly lit. The texture is softly visible and above all, the light remains unchanged for hours, which is a blessing in a sculptor's studio.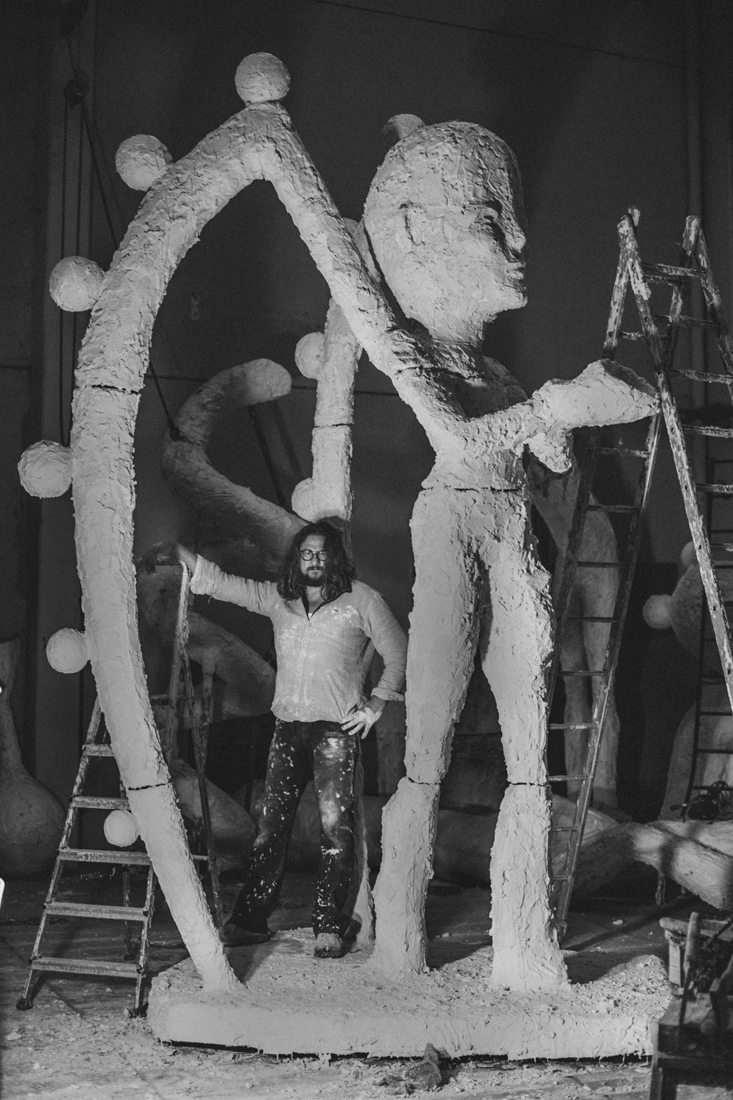 Johan Tahon in atelier De Bruwaan Oudenaarde 2013 - photographer Jeroen Mylle
What does your work process look like? Do you work everywhere and all the time or does work only commence the moment you enter your studio?
In my mind, the work continues always and everywhere. It is more present than I am aware of and then unexpectedly the moment comes when my body is ready for it and my hands start to form and sculpt.
How much time do you spend on average per day in your studio?
On weekdays, this fluctuates between five to eight hours. On the weekends, I find it important to spend time with my family. So that means I'll only be there for two hours on Saturday and Sunday.
Is your studio a sacred place?
This question is superfluous. An artist who does not make his studio a sacred place, does not deserve to be an artist.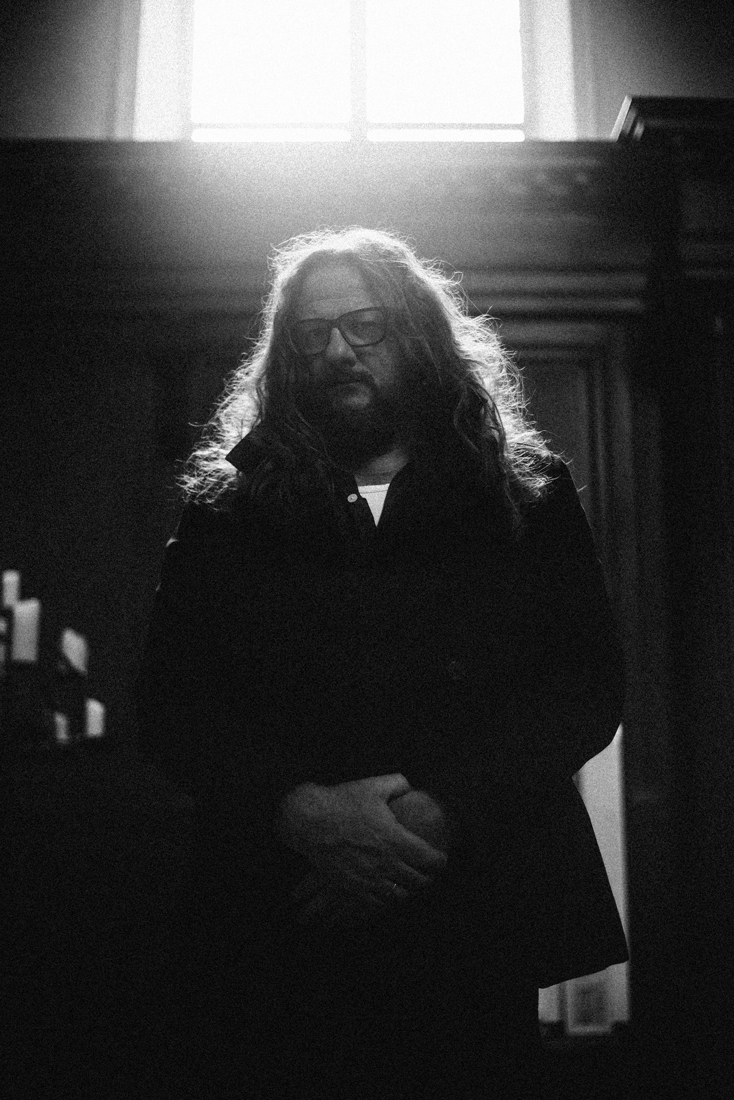 Johan Tahon in church/atelier Rozebeke 2021 - photographer Francis Vanhee

Do you receive visitors there, collectors, curators and fellow artists?
I constantly receive people in the Romanesque church of Rozebeke. I have the most interesting encounters there. Visitors range from interested children from the neighbourhood to a representative of the Chinese Ministry of Culture.
What is the most beautiful studio you have ever seen?

Without a shadow of a doubt, I felt the greatest sense completeness with the deceased artists in the studio of Émile-Antoine Bourdelle, in Paris. There is, of course, also a form of prestige attached to it. But Mario De Brabandere's studio is also a special experience. The very small home studio in Ghent radiates an inspiring authenticity. A humble and cautious attitude of a great artist.
What does the ideal studio look like?
This is so subjective. Close your eyes and imagine it. .